Entry Level Firefighter Exams
The Ure Consulting Group's firefighter level entry examinations are designed the way you want, based on your needs, Our team will put together an entry level exam product that challenges your Firefighter candidates in the skills and knowledge that you require.  Our associates possess a deep background in the fire service and understand the importance of selecting the right individual for your fire department.  Let us help you select the best candidate to serve your community.  The fire service demands that newly hire firefighters possess a cognitive knowledge base that not only protects the community, but the firefighters as well.  
Why purchase "off the shelf" entry level examinations when our affordable, custom examination is available? Our examinations are never repeated and each one is unique. We work with our clients and deliver an examination that is exclusive and yet affordable.  
Looking for a "general knowledge" examination that complies with your state's civil service requirements?  We understand and comply with your individual state civil service requirements.  
Testing for firefighter/paramedic?  Not a problem.  We can provide your organization with a custom entry level examination that includes emergency medical services questions.
Our Custom Entry Level Examinations Subject Options Include:
Reading Comprehension
Vocabulary
Mathematics
Logical Sequences
Spelling
Word Association & Grouping
If applicable, EMS and Hazardous Materials Questions
Promotional Firefighter Exams
Why purchase "off the shelf" promotional exams when our custom examination is available? Our promotional exams are 100% custom based on your requirements, including local standard operating procedures.  
We work closely with our clients and deliver a promotional examination that is content validated, totally exclusive and yet affordable. We understand that each fire service organization and culture is very much unique.  That is why we believe that "one size does not fit all."  
We honor the expectation that the customer determines which testing references will be used, and not dictated by a testing company.  We closely listen to your needs and work  with you in selecting the references that work best for you.  
Our highly competitive prices,unique customer service, and solid fire service leadership background sets us apart from the competition.  We are fast, competitive, and our examinations are appropriately challenging in selecting future fire service leaders.
Our Custom Promotional Examinations Options Include:
Questions from your specific books.
We can include your agency's policies and procedures.
You grade on site.
Formats include either Scantron or manual grading format.
No contracts.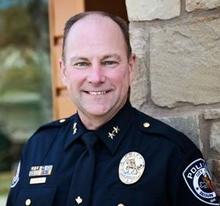 Police Chief Kevin Kelso
We utilized the Ure Consulting Group for many years writing promotional exams and designing our assessment centers.  The service and quality that they provide is absolutely outstanding.  Bruce Ure is a pleasure to work with and extremely responsive.  I highly recommend using their services if you are in need of exams and/or assessment centers.
A Few of Our Fire Service Clients
Tell us about your exam needs.
Contact our team today to discuss your fire department's entry level and promotional examination needs.